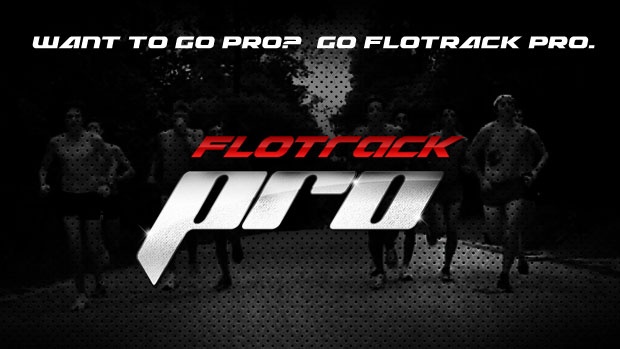 I was in a meeting at work when a very useful tidbit of information was given out. I'd imagine most business people know this but of the entire meet this little piece of advice is what stuck out to.
Sell something for it's value
This sounds obvious but let me explain. It doesn't matter what it costs to make the product, you sell the product for what it's worth. Sure there can be exceptions here and there but overall this should be followed. The reason I bring this up is because this corresponds with a perfect example that I have in mind.
As most of you know I'm an avid track and field fan. I follow the sport very closely and find myself on Letsrun all the time and Flotrack and decent amount. Flotrack recently switched up it's business model. Instead of making money through advertising on the site, they have come up with a new way to make money; Flotrack Pro. Flotrack Pro is a subscription based service where they give you access to live streams of big track meets as well as lots of high quality videos of the biggest names in American track and field. Right now they are in the middle of a feature on the Nike Oregon Project (Galen Rupp, Mo Farah, etc.) and it's information, techniques, training methods, and footage that you will more or less never find elsewhere.
Flotrack Pro costs $150 a year. I have a full-time job, few expenses, and plenty of cash saved up. I can afford Flotrack Pro. The fact of the matter is, in my (and most people's) opinion, Flotrack Pro simply isn't worth $150 a year. First, they took something that used to be free (streaming meets) and made it cost money. This pisses off customers. I don't doubt their videos are very good and informative. I've actually seen a few of them and they're worth watching. However, they're not worth paying for, it's as simple as that. I could easily afford the $150 but the cost simply outweighs the value.
Here's where Flotrack's problem lies. They likely charge so much because they have to pay employees to fly out to visit groups, edit videos, travel to meets, etc. Their costs are 'high' so they price their product high. But if the product isn't worth what you're charging no one is going to buy it. There has been an uproar in the running community about Flotrack Pro and people largely hate it. This business model will not allow Flotrack to survive unless they change something. Once again, people aren't going to pay for the product because people don't value it that high. So they either need to improve their product or decrease the price. I can't think of a way to improve the product so they need to drop the price. But track and field doesn't have the following that major sports do so a lower price can only draw in so many customers.
I can easily afford Flotrack Pro and it would be nice to have, but it's not worth $150 a year. I enjoy drinking iced tea, but if each half gallon of iced tea was $8, I would stop drinking it. Not because I can't afford to spend $8 on iced tea, but because it's not worth it.
Obviously the inverse of this is true as well. If you have low costs and can afford to price your product low doesn't mean you should. You should charge what people value your product at. Why charge $50 when people will pay $100?