The Mileage
The last two weeks were average. I took an unplanned day off last Saturday for the Avalon trip, and was forced to take a short day yesterday due to sickness. Two weeks ago was 71 and last week was 67. I was hoping to get into the 80s last week, but I was reduced to a 7 mile run yesterday because of a head cold. I'm feeling a little better today and will train like normal.
Paul Short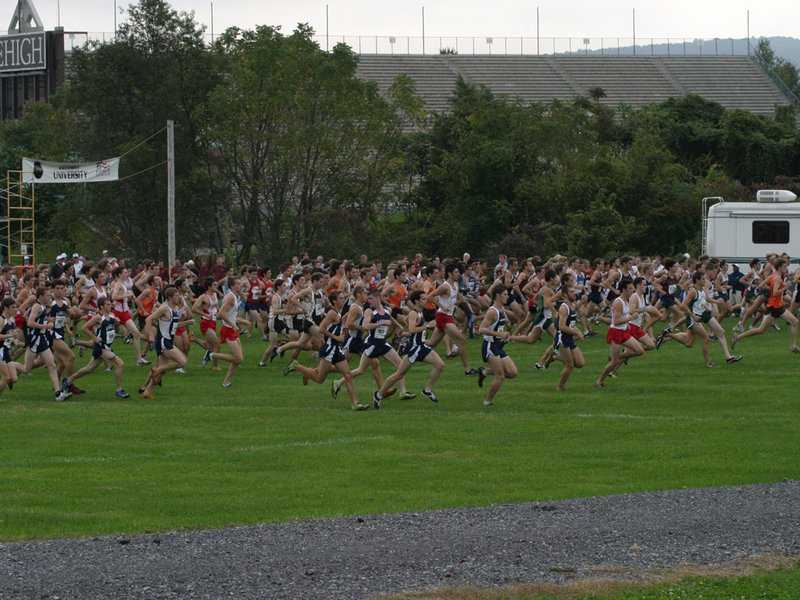 I ran Paul Short this Saturday, and to be honest, I was pretty disappointed. My thought going in was if I went under 27 I wouldn't be surprised, and if I went over 27, I wouldn't be disappointed. I've done less than five miles under 5:30, but hoping to average ~5:25s.
I ran pretty even splits for a 27:45 (5:33 average). The course was a tiny bit slow due to mud, but overall not bad. I don't think I ran like a pussy or anything, I'm just not in that great of shape for an 8k, and in reality, I shouldn't be surprised. However, the fact that I ran basically the same time as freshman year in college Sam, is a bit frustrating. Regardless, I'm still optimistic about the marathon.
Oh, and freakin' Jatin beat me.
10 Mile Tempo
This week will feature a 10 mile tempo where I'm going to start at 6:00 pace and hold that as long as possible. In all honesty, I expect to start dipping below 6:00 pace by the end with how I've been feeling on these long runs. This will be my first tempo over six miles ever, so I'm looking forward to it.
Half Marathon
I'm going to sign up for a half marathon in a few weeks to really test my fitness. I'd hope to average something like 5:40-5:45s. I've never raced anything longer than a 10k, so this will be a new experience.
The past two weeks weren't spectacular, but I'm hoping the next two will be.
Until next time.